Benefits
Engaging a fractional CTO offers numerous advantages, particularly for small and medium-sized businesses without the budget or demand for a full-time CTO.
By partnering with a fractional CTO, companies gain access to extensive technical expertise and industry insight without bearing the costs of a full-time executive. This approach enables businesses to remain nimble and competitive, while also benefiting from an external viewpoint to pinpoint new opportunities and optimize processes.
Our Company's Expertise
A fractional CTO can help minimize risks linked to technology decisions, implement tailored innovative solutions, and bridge the gap between business goals and IT strategy. In essence, collaborating with a fractional CTO can substantially boost a company's technological prowess and promote growth, all while ensuring cost effectiveness.
Our CTO services focus on engaging businesses that generate online revenue. As such, these initiatives are meant to complement either your in-house marketing direction guidance or function as a way to complement our marketing direction and execution services we are providing you.
Business types
Subscription based software systems
E-Commerce platforms
Learning management systems [LMS]
Professional services with technological complexity
Together we focus on
Identifying business objectives
Aligning technology with goals
Roadmap creation
Research and development
Digital transformation initiatives
Specialization areas
Software development and integration
AI and ML (machine learning)
Intelligent data analysis and capture technologies
Custom software solutions
Application integration and optimization
Quality assurance processes and test methodologies
Technology strategy development
Cloud infrastructure management
Server network and security optimization
Cloud services and data storage
Software procurement
Don't pay more than you need
In the United States, CTOs are paid well, making it challenging for small to medium-sized businesses to hire and maintain such an individual.
Nonetheless, the importance of a technology leader for a growing business, cannot be overstated.
For those unable to afford a full-time CTO, the ideal alternative is to engage a part-time or "fractional" CTO. At less than half the base annual cost, a fractional CTO is an efficient and cost-effective solution for addressing your business's technology needs.
Save Precious Time in Your CTO Search
Download our PDF guide which offers you a comprehensive guide on the pivotal qualities essential for a CTO. It delves into areas like technical knowledge, strategic planning, leadership, problem-solving, and communication.

Additionally, this PDF provides a detailed CTO interview guide and resources for further understanding, making it an invaluable resource for businesses aiming to hire a CTO.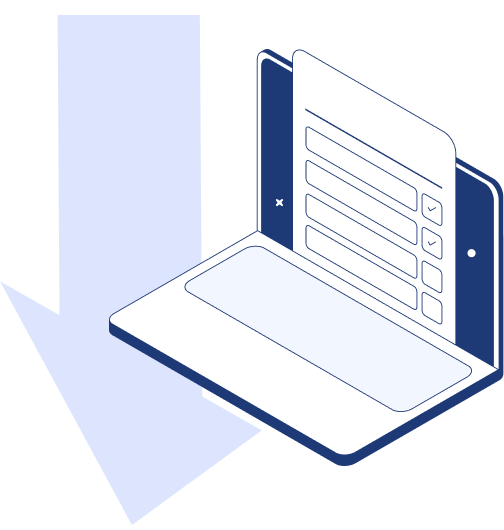 Comprehensive CTO Support
Our comprehensive fractional CTO and accompanying tech implementation support services start at 40 hours a month. This package includes:
| | |
| --- | --- |
| Strategy meeting | Monthly |
| Reporting | Monthly |
| Sprint updates | Weekly |
| Sprint reviews | Bi-weekly |
| Leadership and execution | Up to 40 hours monthly |
This tailored package is perfect for clients seeking consistent strategic guidance to propel their business objectives forward.
It encompasses the essential time required for making continuous improvements to your business while providing a versatile team that can swiftly address the ever-evolving priorities of your roadmap.
Our process
Here is what you can expect when you bring us onboard as your fractional CTO:
Initial consultation and assessment: We meet to make sure we get the full picture of your goals in relation to this position. What are you looking to accomplish? How will we measure success? Are you looking for a temporary or permanent solution?
Customized service proposal: We review your needs and develop a customized package to fit your objectives and achieve your technology goals.
Onboarding and service delivery: Your assigned CTO will get to know your team, systems, and objectives intimately.
Ongoing support and collaboration: Together we review current initiatives and roadmap planning. We will also regularly celebrate successes, report risks, and check status for all parallel and upcoming roadmap endeavors.
Sprint planning and reporting: In addition to our monthly meeting, we plan out sprints and demos. These are the meetings where we show the completed work we planned in our roadmap sessions. In these meetings we will show what was accomplished and review what should be done next. We usually recommend these meetings happen every two weeks.
Performance Reviews: We check in at least once every three months to ensure we are meeting expectations, make adjustments to the support team, and review other areas of your business that could benefit from insights, improvements, or positive changes.
Get The Tech Leadership You Need
Take the next step.each out to us. Tell us about what tech leadership you need and see if we are the right fit for your organization. If we are not the best choice for you, we will let you know and refer you to someone who is.